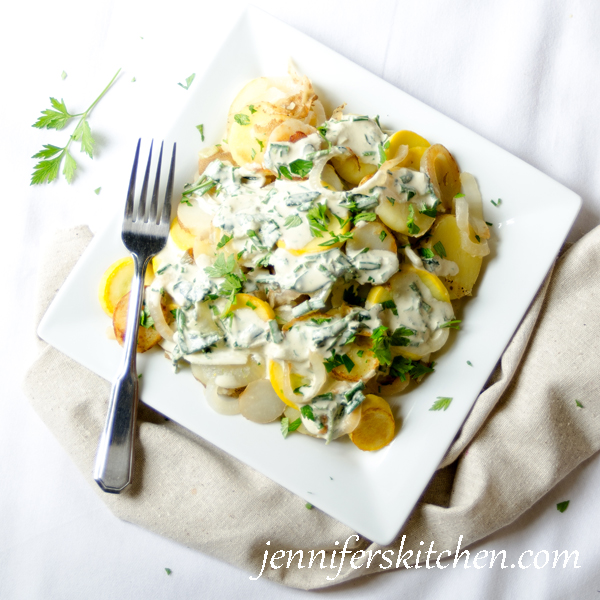 I am sitting here with long sleeves and wrapped in a blanket reminding the clouds and chilly wind that it's still August and they are not allowed to be here yet!  Out!  Scram!
It seems like just last week that I was sweating in the hot sun and eating cucumbers. Oh, wait. That was last week.
I am not ready for fall. But I am enjoying the delicious harvest from the garden.
If you have a garden, belong to a CSA, or make regular visits to your local farm stand, you probably are enjoying an abundance of new potatoes and summer squash and maybe even some fresh herbs about now.  This easy, gluten-free dish brings together these nutritious ingredients in a classy, comfort-food kind of way.
It's also a delicious way to use up leftover potatoes – so delicious that next time you cook potatoes, you may want to throw in a few extra so you can easily whip up this dish later.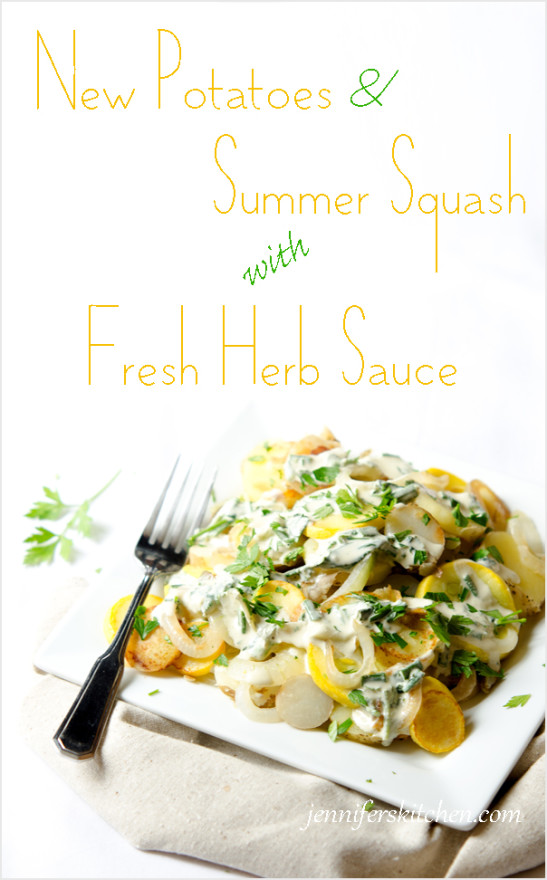 Print
New Potatoes and Summer Squash with Fresh Herb Sauce
Yield 2 as main dish, 4 as side dish
This delicious summertime dish features fresh herbs, tender potatoes, and yellow summer squash.
Ingredients
SAUCE
3 tablespoons lemon juice
1/4 cup water, scant
2 cloves garlic
1/2 teaspoon salt
1/3 cup tahini
8 green onions, trimmed
20 fresh basil leaves
5 sprigs fresh oregano, stems removed and discarded
1 small handful fresh parsley, large stems removed and discarded
POTATOES AND SQUASH
1 medium onion, diced
1 small yellow summer squash, diced small
1 tablespoon olive oil
8 cooked, small new potatoes, diced into bite-size pieces (about 1 pound uncooked potatoes)
1/2 teaspoon granulated onion
1/2 teaspoon salt
Instructions
Place lemon juice, water, garlic, salt, and tahini in blender and blend until fairly smooth.
Add green onions and blend until onion is coarsely chopped.
Add fresh herbs and pulse until herbs are coarsely chopped. Set aside.
In a large skillet, sauté onion and summer squash in oil over medium (not high) heat until onion is translucent and squash is tender. (If squash isn't tender when onions are ready, place lid on pan for one or two minutes to help squash cook.)
Add potatoes and sauté (uncovered) for two minutes.
Remove from heat and season with granulated onion and salt.
Serve vegetables with sauce for drizzling.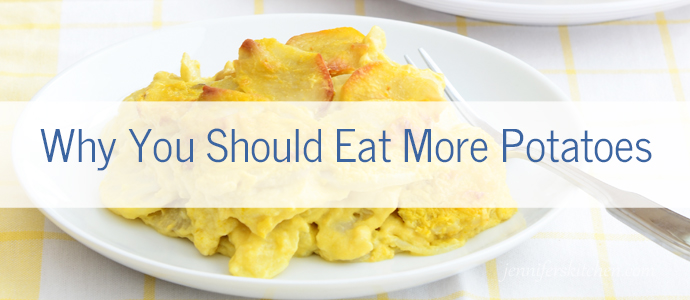 Popular Posts