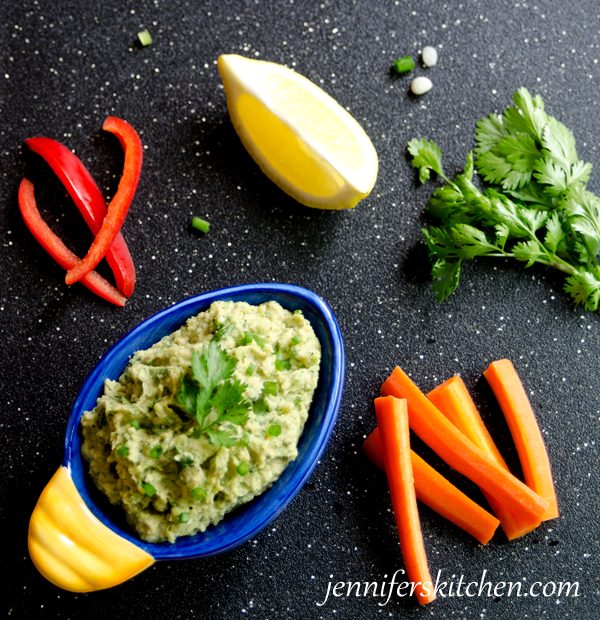 Have I told you yet about my love affair with avocados? Have I mentioned how great it is that this whole food can make a dish creamy and luscious without added oil? Have I talked about how deliciously flexible they are and how great they taste  with everything from tomatoes to butternut squash to sandwiches?
Oh, yeah. It looks like I covered that pretty well.
Ok, so on to this delicious dip.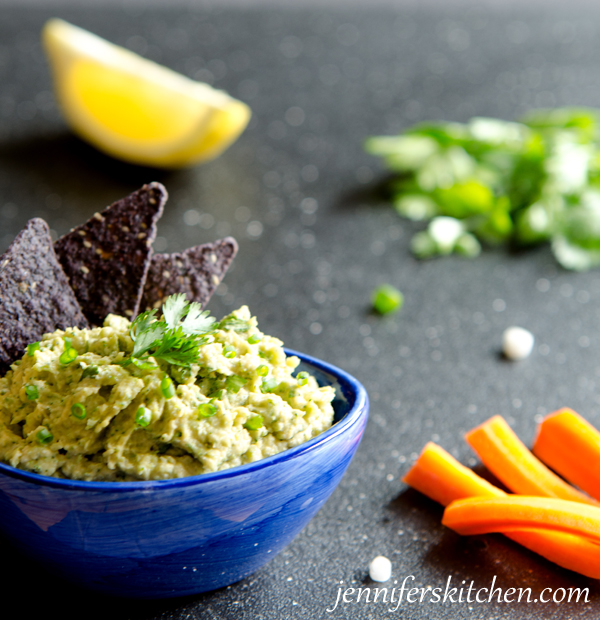 Broccoli-Avocado-Hummus Dip
We like hummus a lot. It's a great travel food. It tastes yummy on sandwiches, as a dip, or in wraps. And it's really good for you.
But sometimes we want a change, and this Broccoli-Avocado-Hummus Dip offers a delightful twist on ordinary hummus. It's guacamole meets hummus. And it's a great way to sneak some veggies in your day.
About the Garbanzos in This Dip
For this dip, I always use crock-pot cooked garbanzos. Crock-pot cooked garbanzo beans and canned garbanzos are like two completely different beans with completely different textures.  If you've never cooked garbanzos in a slow cooker, you really need to try it.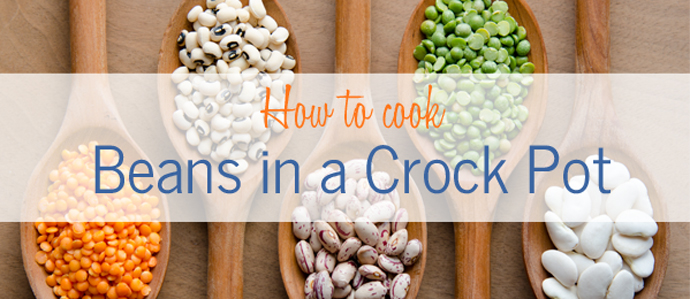 Crock-pot cooked garbanzos come out very soft and tender and blend up super creamy.
And canned garbanzo beans … well they just don't.
If all you have is canned garbanzo beans, may I suggest you make this sandwich spread instead?  And then go get yourself a bag of dry garbanzos so you can enjoy this delicious dip!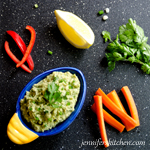 Print
Broccoli Avocado Hummus Dip
A delightful twist on ordinary hummus.
Ingredients
1 3/4 cups raw, diced broccoli
2 to 3 cloves garlic
1 1/2 cups cooked garbanzo beans, drained
1 teaspoon granulated onion
1 teaspoon salt, scant (see note)
1 tablespoon tahini
3 tablespoons lemon juice, scant
1 tablespoon lime juice
1 medium Hass avocado, peeled and pitted
2 tablespoons fresh, minced cilantro
1/4 cup finely diced sweet onion or sliced green onions – optional
Instructions
Very lightly steam broccoli until vegetables are bright in color and tender, but not too soft.
Set aside, uncovered, to cool.
Meanwhile, place garlic in food processor and process until chopped fine.
Add garbanzo beans, seasonings, tahini, lemon juice, and lime juice and process until fairly smooth.
Add drained broccoli and avocado. Process until fairly smooth.
Add cilantro and process just until mixed.
Stir in onion if desired. Serve immediately.
Notes
1. I recommend crock-pot cooked garbanzos for this dip. Canned garbanzos don't blend up creamy enough. (See note above.)
2. The amount of salt called for is for cooked garbanzos without salt. If your garbanzos contain salt, adjust the amount added accordingly.
More Avocado Recipes
Would you like more avocado recipes? Here are some of my healthy favorites.
Popular Posts