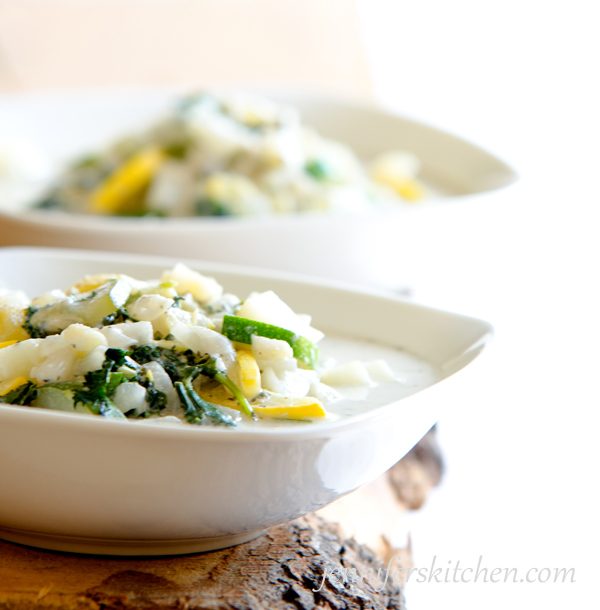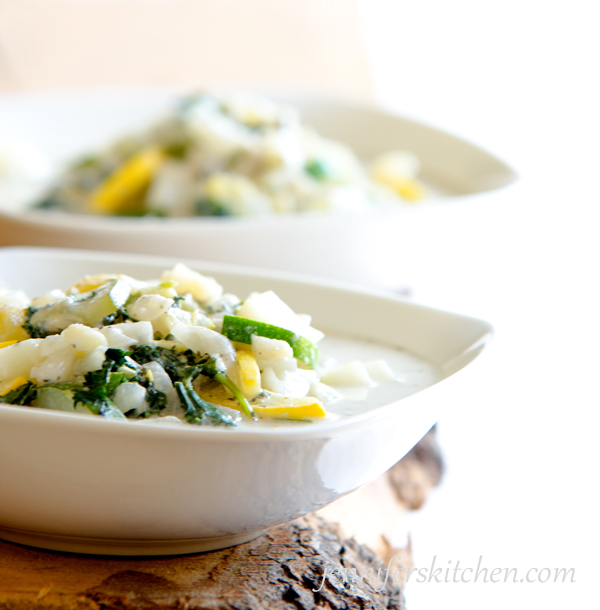 This website is brought to you without annoying ads because we can better live healthier lives without the influence of marketing. But running a high-traffic site is expensive. How can you help? If you purchase anything through the affiliate links on my site, your cost is the same, but I receive a small commission. Thank you!
Dear Mr. Woodchuck,
I peeked under my garden row covers a few days ago to find some of the most beautiful heads of lettuce I've ever seen. Wow, so crisp and sweet looking. You thought they were pretty too, huh?
Pretty enough to eat.
I'm glad you liked them, but could I interest you in the clover and the dandelions in the yard? You can have as many as you'd like.
Thank you for teaching me to be sharing and flexible, but we really, really like this soup, so, please leave the baby kale, summer squash, and zucchini for the two legged creatures who live in the house next to the garden. You know, the ones who like woodchuck stew. (Not really, but I'm pretty sure we could fine someone who does.)
Thanks,
Jennifer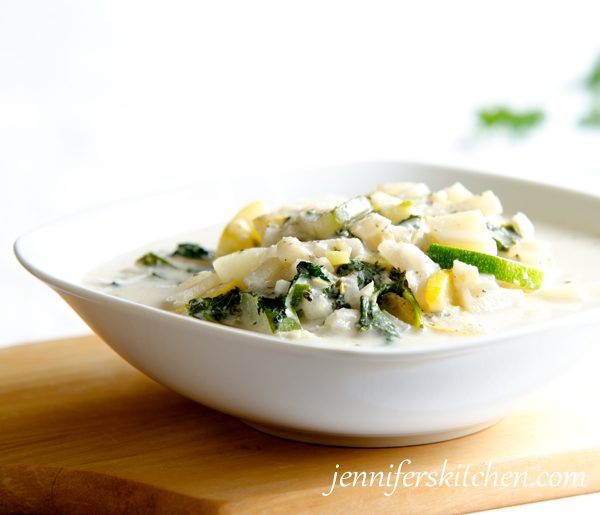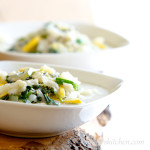 Creamy Spring Soup
This lightened-up soup highlights some of spring's fresh and delicious vegetables.
Ingredients
2

medium

yellow onions, diced

1

tablespoon

olive oil

2

cups

diced zucchini

2

medium

yellow summer squash, diced small

1/2

cup

raw cashews

3

cups

water

-

divided

2 1/2

teaspoons

granulated onion

1

teaspoon

salt

2

medium or 3 small

potatoes, peeled (if desired) and diced

6

cloves

garlic, minced

1

teaspoon

dried basil

1

teaspoon

dried parsley

1/4

teaspoon

dried oregano

1/8

teaspoon

dried ground rosemary

2

cups (packed)

chopped fresh kale
Instructions
Wash and cut vegetables.

In a large soup pot, sauté onions in oil over medium (not high) heat for 5 minutes. Onions should not brown; they should just begin to turn translucent.

Meanwhile, place cashews, 1 cup water, granulated onion, and salt, in blender and blend until very smooth. (A heavy-duty blender works best for this recipe; other blenders may not get the mixture smooth enough.) Set aside.

Add zucchini and summer squash to soup pot and continue to sauté for 3 minutes.

Add garlic and potatoes and sauté for one additional minute.

Pour remaining 2 cups water into pot and turn heat to high.

Stir in herbs and kale.

Cover pot and bring to boil. Reduce heat and simmer until potatoes are tender, about 6 to 8 minutes.

Stir in blender mixture. Serve hot.
Notes
I like to sprinkle some Herbamare in this soup before serving.
>> One quick request: if you like this recipe, please leave a rating and a comment. Ratings help more people find these healthy recipes!
Print Recipe
What is your favorite springtime vegetable?
You my also like:
Before you go . . .
Did you know that you can eat all this delicious food AND lose weight? You can!
No calorie counting. No portion sizes.
Join my online weight loss program today!