Which is More Fattening – Butter or Margarine? And a recipe for Avocado Butter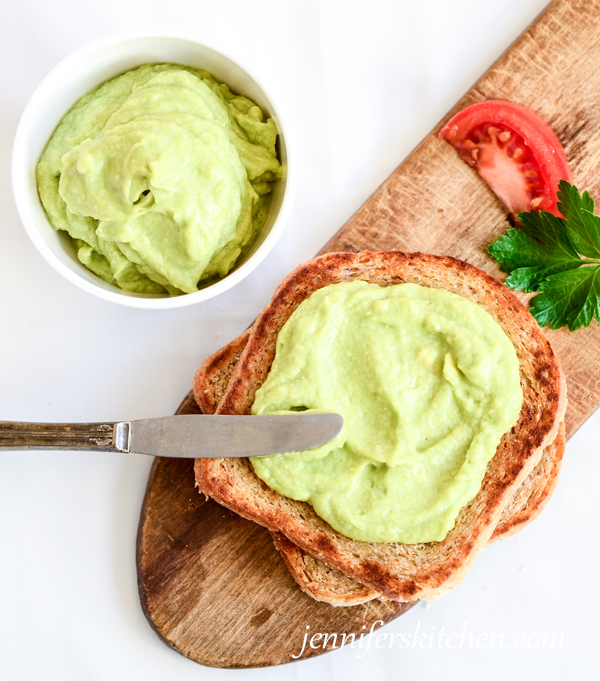 Butter vs margarine – which is more fattening? It's a debate that's all over the internet with some far-fetched, so-called "facts" on both sides of the argument.
The truth?
They're both fattening.
Butter packs about 100 calories per tablespoon (100% of which are from fat). And margarine about the same. Very calorie dense. Butter-like spreads, depending on the brand and variety, are sometimes a little better in the calorie department, but taking a look at the ingredients we see they are basically just oil, water, natural flavors, and salt.
And oil is 100% refined fat – not a whole food, not a good source of nutrition, and not very healthy.
What's more, the calories in butter, margarine, and butter-like spreads come with no fiber and very little nutrition. But while the calories don't come with any health benefits, they will feed a healthy serving of fat to your fat cells, and they have a tendency to raise cholesterol levels, increase risk of cancer, increase risk of heart disease, contribute to weight gain, and more.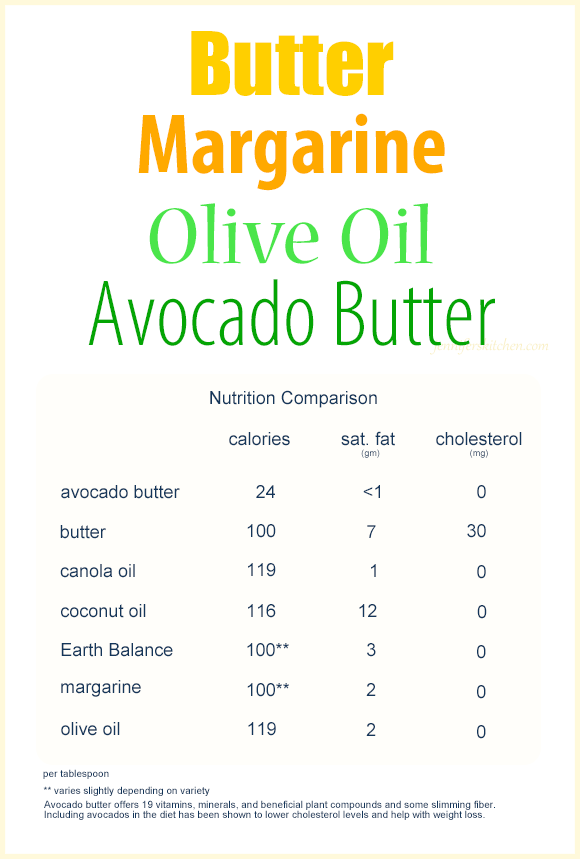 But bread without butter? A dry baked potato? And what will I put on my corn on the cob?!
We love love love this Creamy Italian Dressing on our baked potatoes! And this Millet Butter is fabulous on corn on the cob.
And for bread? Hooray for avocado butter!!!
Not only does avocado butter offer 19 vitamins, minerals, and beneficial plant compounds and some slimming fiber (!), but including avocados in the diet has been shown to lower cholesterol levels and help with weight loss.
And it tastes marvelous!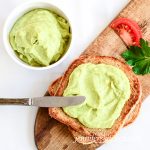 Avocado Butter
Instructions
Cut avocado in half, remove pit, and scoop out flesh. Place in a bowl and mash with a fork until soft and creamy.

Add remaining ingredients and stir well.

Serve immediately.
>> One quick request: if you like this recipe, please leave a rating and a comment. Ratings help more people find these healthy recipes!
Print Recipe
Want More?
For more healthy and delicious recipes like this one that will simplify your journey to a healthier and thinner you, check out my
Healthy Weight Loss Program!
More Avocado Recipes
Would you like more avocado recipes? Here are some of my healthy favorites.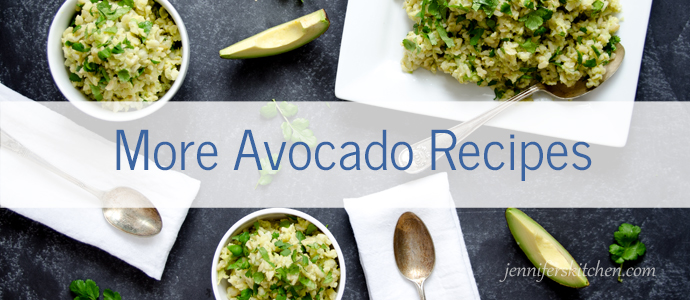 You my also like:
Before you go . . .
Did you know that you can eat all this delicious food AND lose weight? You can!
No calorie counting. No portion sizes.
Join my online weight loss program today!