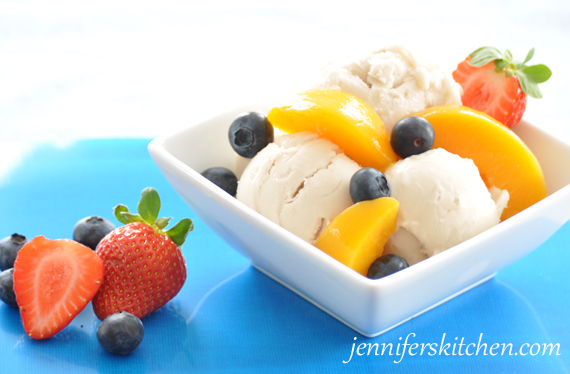 Summertime means ice cream at our house. We love creamy, homemade, non-dairy ice cream.
Several of you have asked about my ice cream maker, so I thought I would share that info here.
I use the Cuisinart Ice Cream Maker and it makes whipping up a batch of homemade ice cream sooo easy and so yummy (and it's a lot better for us than store-bought ice cream). You just blend up your ice cream ingredients, pour them into the Cuisinart freezer bowl, and turn the ice cream maker on. In 20 minutes you'll have a creamy, cold treat!
The Cuisinart freezer bowl is a double-walled container that holds a chilling liquid within a the walls. No need for ice or salt. No mess and so easy!
I really like being able to enjoy a much healthier ice cream than the fattening options available commercially.
Happy summer!
Popular Posts