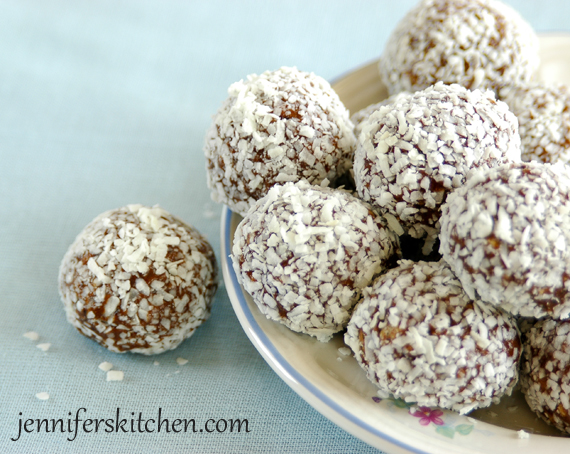 A while back, I taped a program at 3ABN studios in which I demonstrated several no-cook recipes. I was sort of thinking that they would come in handy on those days when it's just too hot to cook.  3ABN did air the program this past summer; but, interestingly, they have chosen to air it again today.
Oh, well.  Maybe your stove is broken … or maybe you'd like to include more raw foods in your diet.  Either way, I hope you enjoy the program!
Tune in to 3ABN today, Thursday, at 2:30 EDT if you'd like to watch the program.  After you go to 3ABN.org, click on "Networks" at the top of the page, then 3ABN TV.
One of the recipes I demonstrated was No-Bake Peanut Butter Carob Balls (pictured above).  Click here for the recipe 🙂
Popular Posts