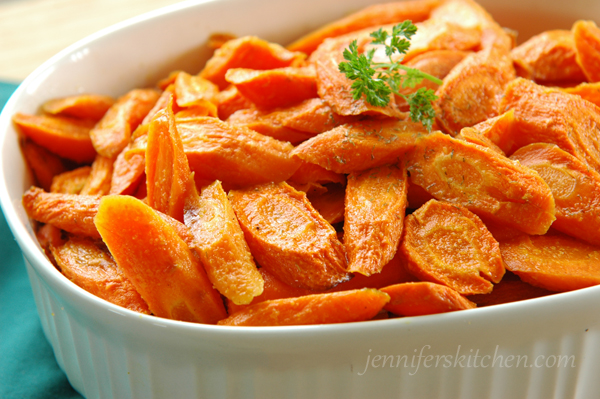 I needed to make a side dish for a large get-together the other day, so I wanted something simple – something easy.
I decided on roasted carrots – another delicious dish for vegetable haters.
They were a hit! In fact, I overheard someone say, "I'll never make regular cooked carrots again!"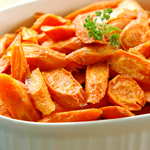 Print
Roasted Carrots
Roasting carrots makes them oh, so sweet and delicious!
Ingredients
9 - 10 medium carrots
1 – 2 tablespoons olive oil
1/2 teaspoon onion powder or granulated onion
1/2 teaspoon salt
dill - optional
Instructions
Wash and peel carrots. Trim off ends. Cut carrots into 1/2- to 3/4-inch slices and place in a mixing bowl.
Add oil and mix until carrots are well-coated.
Sprinkle with seasonings and mix well.
Place carrots single layer on a large baking sheet. Bake at 425°F for 35 to 40 minutes or until carrots are tender and some edges are browned.
Notes
Sprinkle with dried or minced fresh dill if desired.
 Weight Loss Tip:
Low in calories and high fiber and other nutrients, carrots make a great weight loss food.
Popular Posts