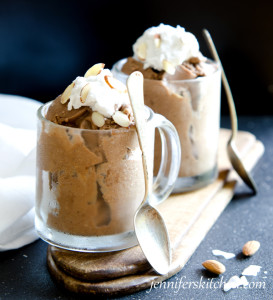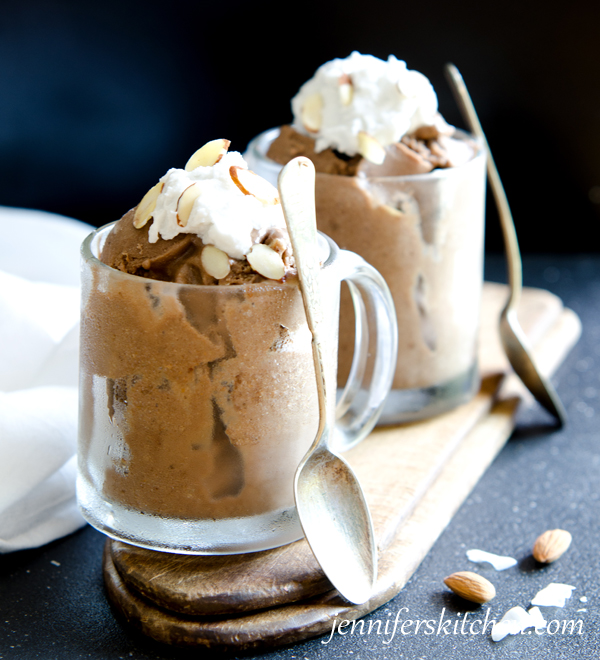 Banana Carob Smoothie
Yield 1 to 2 servings
Most smoothies are best eaten fresh, but this one can be frozen and eaten another day.
Instructions
Place almonds, milk, carob powder, Teeccino (optional), salt, vanilla, and approximately 1 1/2 frozen bananas in blender. (A heavy-duty blender works best for this recipe; other blenders may not get the mixture smooth enough.) Blend until bananas are mostly blended.
Add remaining banana and blend until fairly smooth. Mixture will be thick; I find it blends best by alternating between cycle 1 and cycle 9 on my blender. Do not overblend or mixture will lose its frostiness. Serve immediately.
Notes
1. Don't skip the step of freezing bananas – this step is essential for a rich, creamy, sweet smoothie. And definitely don't add ice cubes – it doesn't work.
2. For a sweeter smoothie, add 1 tablespoon pure maple syrup.
Recipe by JennifersKitchen at https://jenniferskitchen.com/2015/07/banana-carob-smoothie.html