Where to buy it, how to use it, and more!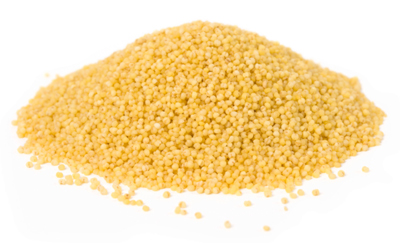 If you purchase anything through the links on my site, your cost is the same, but I receive a small commission. Thank you for supporting this ad-free site!
Millet is a small, yellow- or cream-colored, mild-tasting grain. It is gluten-free grain and can be used to make a creamy porridge, waffles, and many other foods.
Where to buy good millet
Our favorite source for millet is Azure Standard. Their millet is always of good quality.
How to store millet
Millet should be stored in a cool, dry place. If storing for more than a month, it should be kept in the refrigerator or freezer.
Recipes that use millet