How to Saute Onions without Oil
The consumption of oil is associated with a number of diseases, including diabetes, heart disease, cancer, gallbladder disease, and arthritis. But how do you saute without oil?
Some people suggest sauteing in a little water or vegetable broth, but (in my opinion), this method doesn't produces vegetables that taste like they've been sauteed but rather vegetables that taste like they've been cooked in water or vegetable broth.
So, we've been working on a method that enables you to saute without oil – and without water.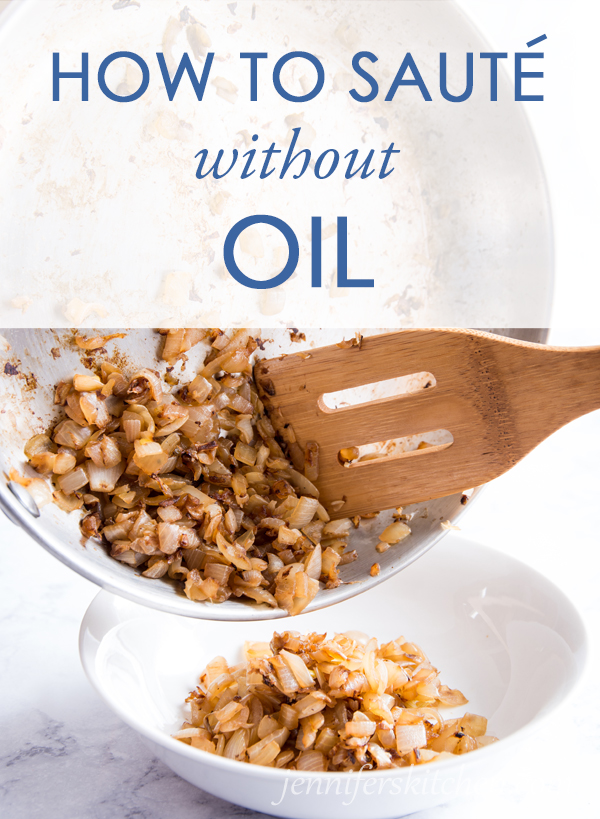 How to Saute without Oil
1. Choose the right size pan.
The pan size will vary depending on amount of onions.
2/3 cup onions – 6-inch pan
1 1/3 cups onions – 7- to 8-inch pan
2 cups onions – 9- to 10-inch pan
2. Heat the pan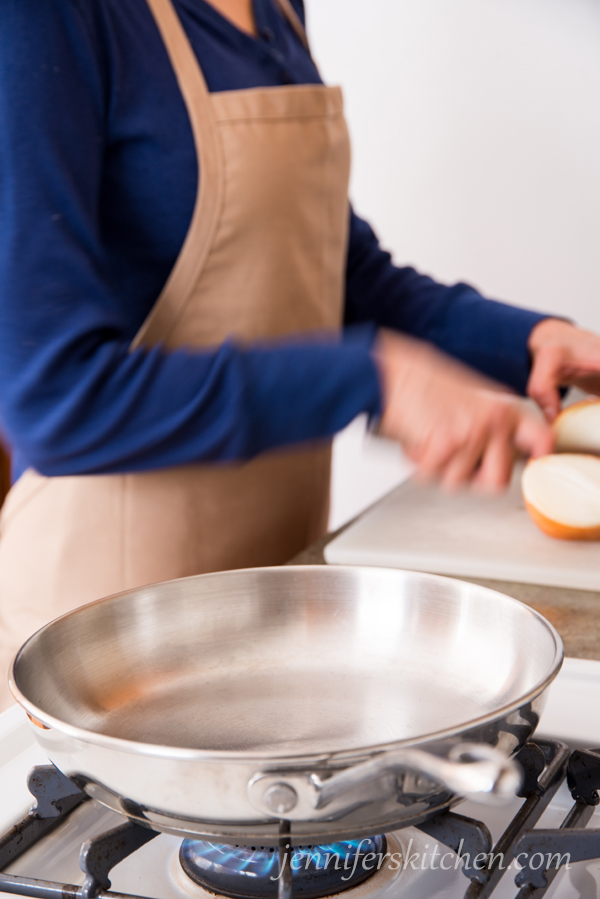 Heat pan over medium high heat for 1 1/2 to 2 minutes or until very warm (hot enough to sizzle).
IMPORTANT!  – The key to being able to sauté onions without oil is to brown the onions before cooking – when they first go into the pan – not during or after the cooking process, so be sure your pan is very warm.
3. Add onions.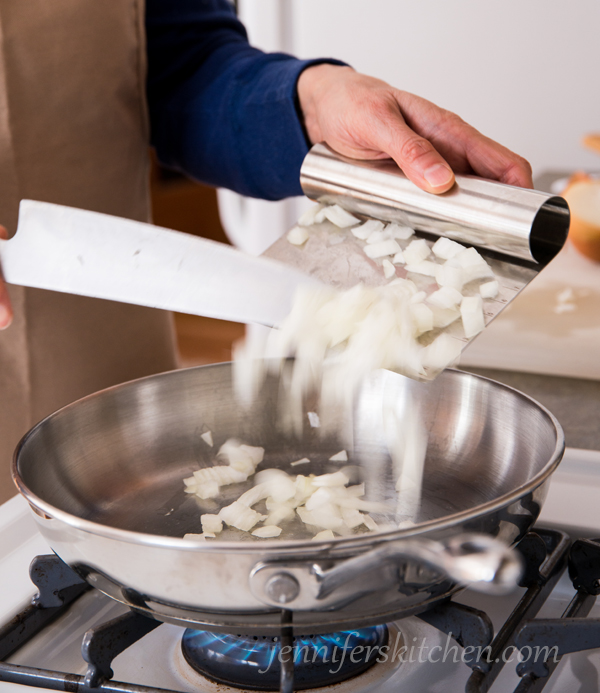 Add diced onions and stir.
Use a pancake turner-type spatula to stir the onions. The flat edge helps keep onions from sticking to the pan.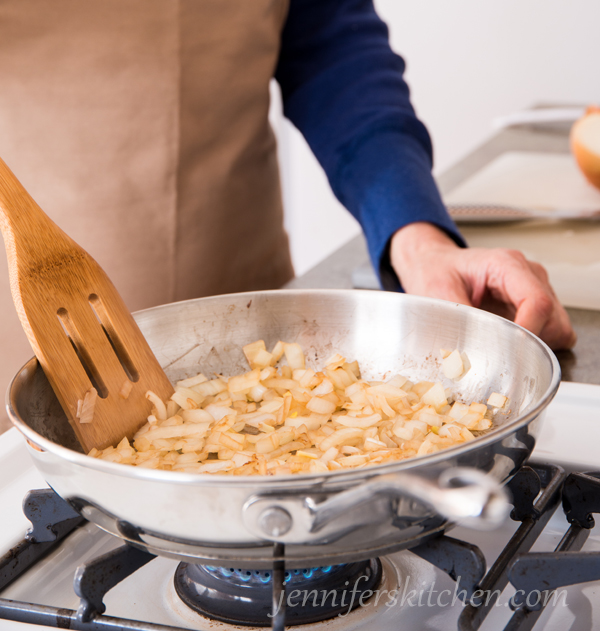 The bottom of the onions and the pan should begin to brown within about 1 minute.
Continue cooking, stirring often, and allow onions to brown for approximately an additional 4 minutes.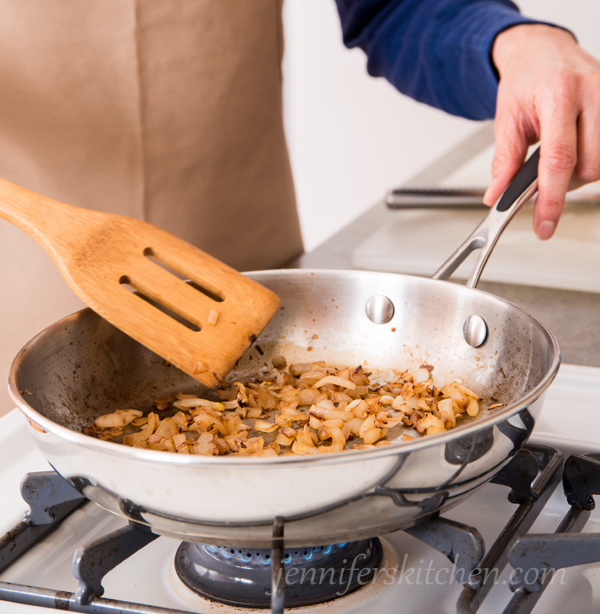 When onions have browned, reduce heat to low and continue cooking until they reach desired doneness.
4. Add 1 tablespoon water.
When onions are done, add 1 tablespoon of water to pan and allow to sit for about 1 min to get all the yummy brown goodness off the bottom of the pan.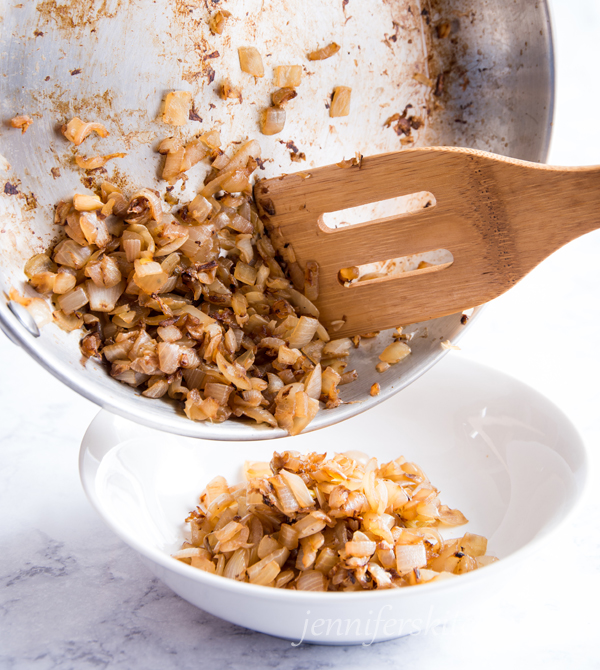 Key to Success
This method takes a little bit of practice before you can get it right every time. The key to success is to have the pan hot enough to brown the onions before they begin to cook. The more the onions cook before they brown the more they will stick to the pan.
Popular Posts