Is Vinegar Healthy?
It isn't hard to find a book or a website touting the helpful properties of vinegar. According to these sources, vinegar can do everything from cure cancer to lower cholesterol to help with weight loss.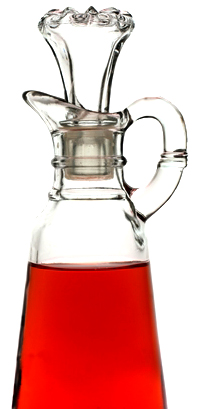 However, despite the hype, the fact is that the basic component of all vinegar is diluted acetic acid, and this acid is a waste product in the human body and an irritant to the stomach.
Acetic acid has been shown to cause a loss of the protective mucus in the intestinal tract, setting the stage for ulcers, gastritis, vitamin deficiencies (especially vitamin B12), and/or infection with Heliobacter pylori. In fact, vinegar is one of the three most common dietary causes of gastritis in the U.S. today, along with aspirin and alcohol.
Furthermore, acetic acid stimulates the thyroid gland to pull phosphorous from the adrenal glands to negate the effects of acetic acid in the system. Depleted phosphorous can result in impaired function of the adrenal glands and endocrine system.
All forms of vinegar are also harmful to the liver and to the kidneys because these organs have to rid the body of what it views as a poison.
Vinegar is also an irritant to the central nervous system.
What About Apple Cider Vinegar?
Apple cider vinegar is still vinegar and has all the negative health characteristics that regular vinegar has.
Vinegar is a good household cleaner, but it is not a food. Nor is it a medicine or a weight-loss drug.
Now What Do I Do?
Vinegar is a key ingredient in many foods, but almost all products made with vinegar can just as easily be made with lemon juice, a healthful ingredient.
I use lemon juice as a substitute for vinegar many recipes, including my Refrigerator Pickles
Greek Garbanzo Salad
Low-Fat Coleslaw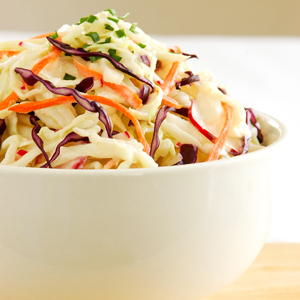 Cucumber Corn Relish Salad
and in my Low Fat Creamy Italian Salad Dressing.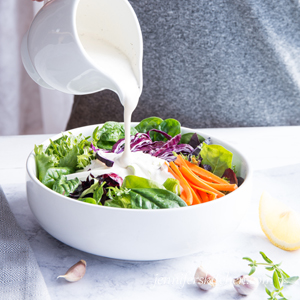 Popular Posts