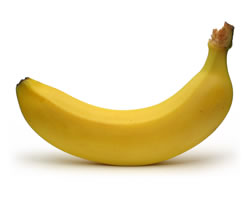 Check out my new "How to Freeze Bananas" post with step-by-step pictures.
I love smoothies!  I could eat them every day in the summer.  And, in my opinion, the best smoothies are those made with frozen bananas.
The first time I tried to freeze bananas I wasn't exactly sure how to do it, so I just put the whole banana in the freezer – peel and all.
That was a mistake.
I thought I would save you the "figuring out" and share with you a better way to freeze bananas so you don't have to freeze your fingers off trying to get a brown, slimy peel off a half-frozen, mushy banana.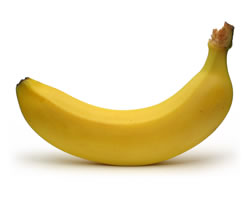 Print
How to Freeze Bananas
The perfect ingredient for creamy, naturally sweet smoothies.
Ingredients
very ripe bananas
freezer bag
Instructions
Peel the bananas. Be sure they are very ripe or they will taste starchy and not very sweet in your smoothie.
Break or cut each banana into four or five pieces and place in a freezer bag.
Seal and place bag in freezer for at least 12 hours (sometimes longer depending on your freezer).
I always keep a bag or two in the freezer. We think that they're the essential ingredient for sweet, frosty smoothies. 🙂