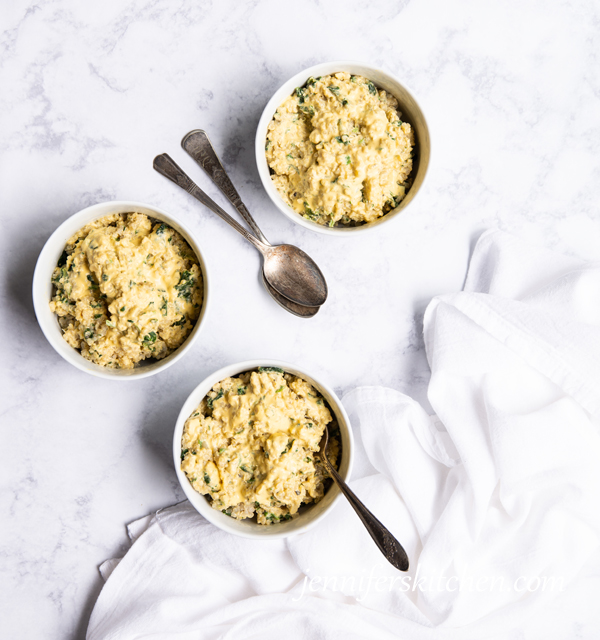 Instant Pot Cheesy Spinach Quinoa (Vegan and Gluten-Free)
Yield 5 cups
This warm, creamy, cheesy, satisfying comfort food is really a healthy, nutrient-packed meal in disguise.
Instructions
Using a 6-quart Instant Pot, sauté onion on sauté setting on "less" heat for 5 minutes or until onion begins to turn translucent.

Add garlic to onions and saute for an additional minute. Cancel Instant Pot.

Set Instant Pot to saute "more" setting.

Add water to onions and garlic.

Add seasonings to water in pot. Bring water to boil.

Add quinoa to pot and bring to a boil again.

When quinoa has come to a full boil, cover, and then cancel Instant Pot.

Set Instant Pot to "slow cook" "more" setting. Cook with the lid on for 20 minutes.

Stir in spinach and cheese sauce.

Serve hot.
Recipe by JennifersKitchen at https://jenniferskitchen.com/2021/06/instant-pot-cheesy-spinach-quinoa.html