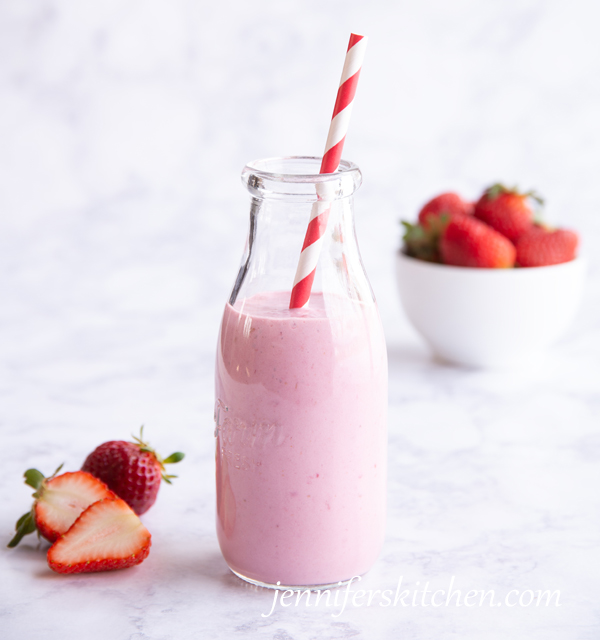 Sugar-Free Strawberry Milk (no artificial colors or flavors)
Yield 2 cups
This all-natural, nutritious milk is loved by kids and can be used as a much healthier alternative to dairy milk over cereal.
Ingredients
1/3 cup blanched raw almonds or raw cashews
3/4 cup almond milk, soy milk, or coconut milk or a combination of any of these
1/4 cup pineapple juice
9 to 10 medium fresh or frozen strawberries
1/2 teaspoon vanilla
Instructions
Place nuts, milk, and juice in blender and blend until very smooth. This may take several minutes if you don't have a very powerful blender.
Add strawberries and vanilla and blend until very smooth.
Chill. (If using frozen strawberries, chilling isn't necessary.) Shake or stir before serving.
Notes
1. Adjust consistency by using more or less milk.
2. See notes above (before recipe) about sweetness.
Recipe by JennifersKitchen at https://jenniferskitchen.com/2021/04/strawberry-milk-no-artificial-colors-or-flavors.html