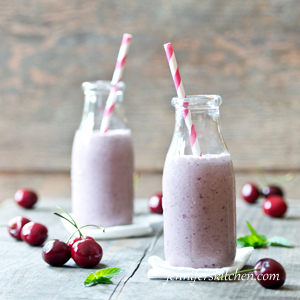 Cherry Milkshake
Yield 1 - 2 servings
Deliciously sweet and creamy with no added sugar.
Instructions
Place all ingredients except cherries in blender and blend until bananas and dates are chopped.
Add cherries and blend until fairly smooth. Serve immediately.
Notes
I recommend a heavy-duty blender to make this milkshake to ensure the dates get blended well.
Recipe by JennifersKitchen at https://jenniferskitchen.com/2017/07/cherry-milkshake.html