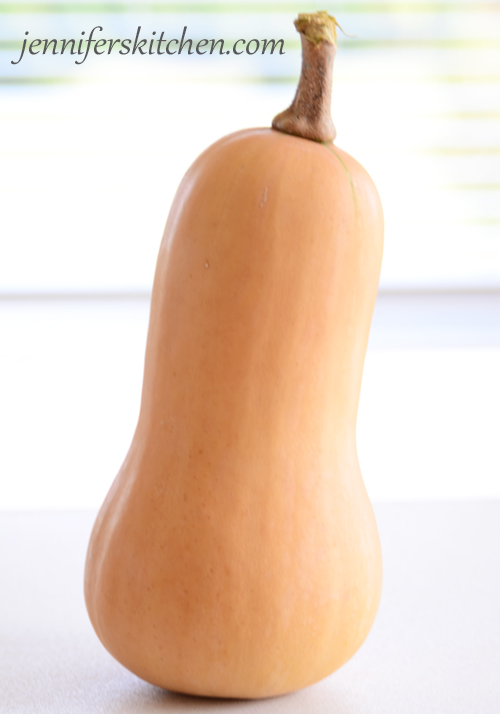 The red and yellow leaves are playing tag in the breeze, the chilly air is reaching its arms through the cracks in the barn, and the butternut squash is sporting its beautiful autumn hue.
Fall has arrived.
One of my favorite parts about autumn is the silky rich butternut squash. Abundant in nutrients, incredibly versatile, and fabulously flavored, the butternut squash with its rich, bright orange flesh really stands out among the cucurbit family.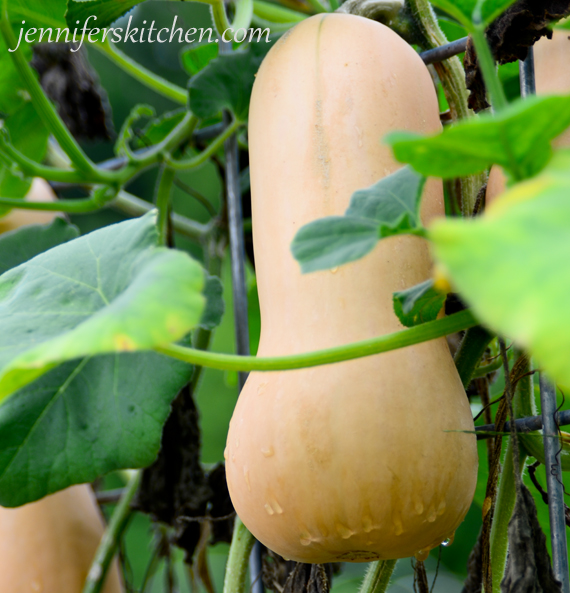 How do I run a high traffic site without ads? Some of my posts contain affiliate links. If you purchase anything through those links, your cost is the same, but I receive a small commission. Thank you for your help!
We plant our butternut in the garden in late spring, harvest it early October, and store this cold-weather squash through the winter in a cool room in our basement.  But if you don't have a garden, you can find this cold-weather vegetable in the produce section of your local supermarket or at your farmer's market during the fall and winter months when winter squashes are at their peak.
When shopping for a butternut, choose one that feels heavy for its size and that has a matte skin. A glossy skin means the squash was picked too early.
Winter squash keeps well and can usually be stored for 2 to 4 months in a cool, dry place.  A cool basement or garage is a good option, but avoid storing butternuts in the refrigerator.
Nuts Over Butternuts
The sweet, orange flesh of this graceful gourd can be prepared in a variety of delicious ways – from the very simple (cut the squash in half and bake it directly on your oven rack) to more complicated recipes (like savory butternut lasagna or Butternut Tofu Scramble with Avocado).
Butternut Recipes
Here are some of my all-time favorite ways to eat this luscious vegetable.
Roasted Butternut Squash  – Hate vegetables? This roasted butternut recipe is a favorite even among vegetable haters.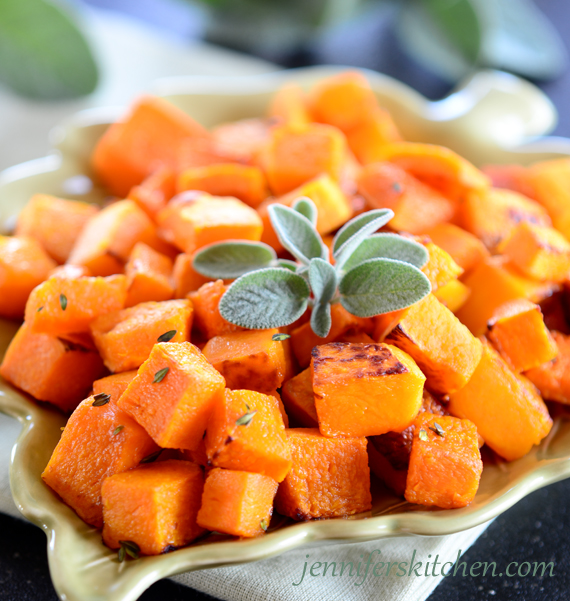 Butternut Squash Soup –  This soup is easy to make and can be cooked either on the stove or in a crock-pot. Mmmmmm … I love the smell of simmering butternut soup waiting for me when I come in from the cold.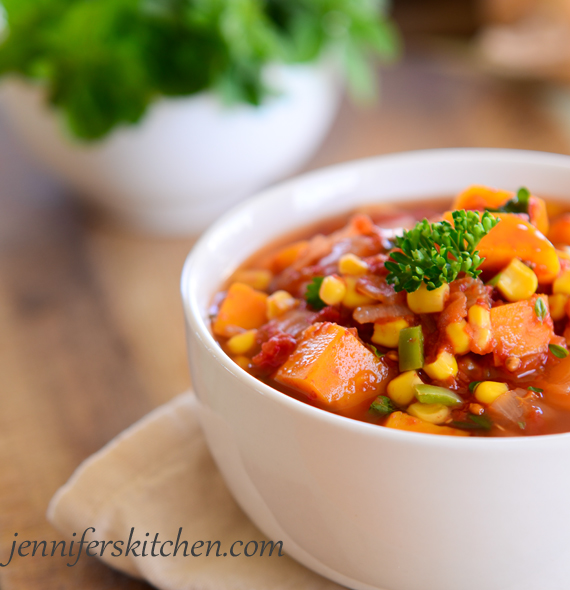 Porotos Granados – Porotos Granados is a light summer soup popular in the country of Chile that embraces the fresh summer harvest of cranberry beans, corn, tomatoes, and squash, which are all indigenous to Chile and available in abundance in the late summer months.
Butternut Tofu Scramble with Avocado – Butternut Tofu Scramble is great on a plate or you can put it in a tortilla or wrap.  Add some healthy guacamole or sour cream.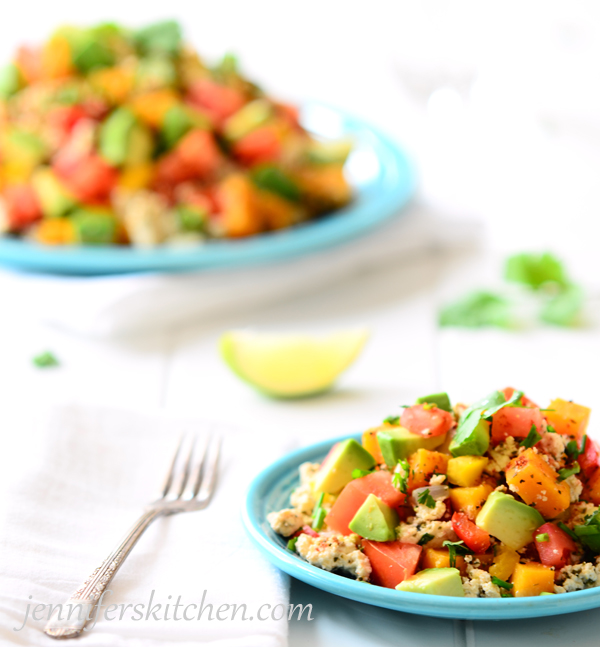 How to Peel a Squash
Some people are intimidated by winter squash because they can be tough to cut. However, with a good, sturdy knife and a little bit of know-how, you can easily peel and cut a butternut squash in about 5 minutes.  Here is a post I wrote with step-by-step instructions for peeling and cutting your squash.
How to Puree Squash
Many recipes take advantage of the butternut's rich, silky texture by using it as a base for this Creamy Silky Butternut Soup or puddings.  When pureeing hot foods in a blender, be sure to use caution as hot foods can give off a lot of steam when blended and can actually blow the top off a blender.  Here's a post I wrote about blending hot ingredients in a blender.
Butternut Squash Nutrition
From its anti-inflammatory properties that help reduce inflammation associated with arthritis and asthma and other diseases to its high amounts of folate that helps protect against Alzheimer's, cancer, and birth defects to its abundant supply of phytonutrients and antioxidants that help reduce the risk of cancer, heart disease, and macular degeneration the butternut has quite an amazing resume.
What's more, the butternut is low in fat, high in fiber, and has a high satiety level, making it a perfect weight loss food.
What's your favorite way to eat winter squash?
Popular Posts