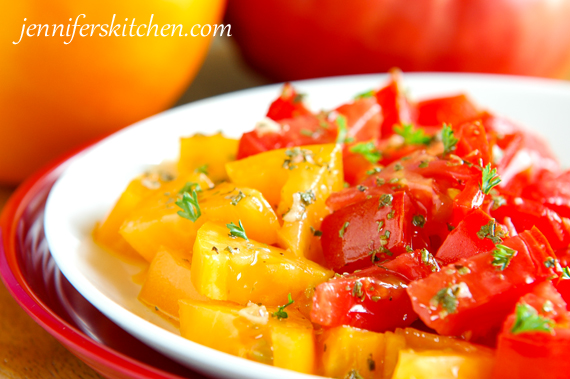 It's too hot to cook.
So I'm thinking a quick, summertime picnic salad.
This simple summer salad is a delicious way to employ those beautiful garden tomatoes available at farmer's markets (or from your garden) this time of year.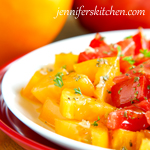 Print
Summer Express Tomato Salad
This summertime tomato salad is full of flavor, yet remarkable simple.
Ingredients
1/4 cup lemon juice
1 teaspoon dried minced onion
1/2 teaspoon dried basil
1/2 teaspoon dried parsley
1/2 teaspoon salt – or to taste
1 tablespoon olive oil
1/2 teaspoon honey
3 large garden-fresh ripe tomatoes - some flavor-rich heirloom tomatoes are fabulous in this salad
Instructions
Whisk together all ingredients except tomatoes in a large mixing bowl.
Dice tomatoes into large pieces and add to bowl. Mix gently.

Serve.
Notes
Add some fresh minced parsley, fresh minced garlic, or sliced black olives for extra flavor.
Popular Posts